Well another year back at the ''Ace'', the old place never changes......
The girlies are out early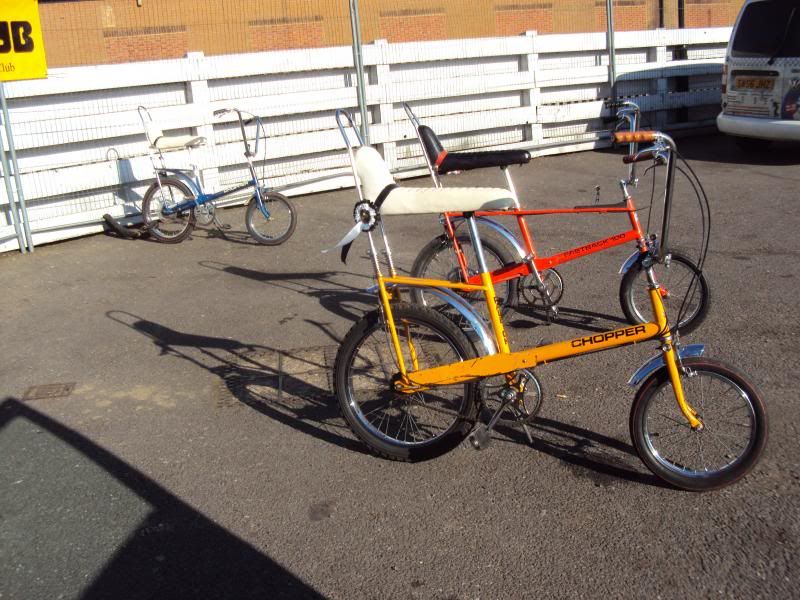 Jamie and Trev discuss the finer points of chopper restoration,
a bit of elbow grease (very deep pockets) and a bit of wire wool it should polish up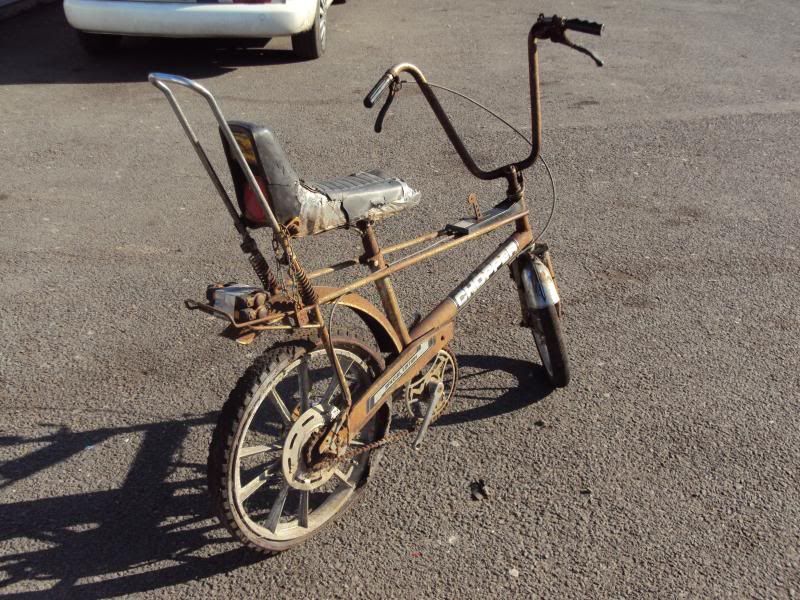 Its not just choppers,
There were some really nice machines on show, especially these tricked out Puch Maxis'
ridden by the Stig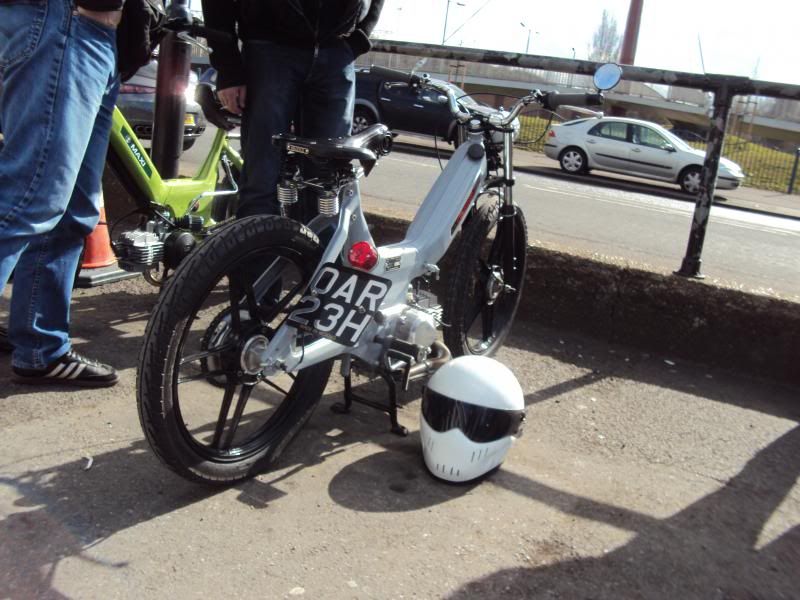 Nice use of a Brookes saddle
A pair of Fantic Cabelleros
Then the scooterboys started to arrive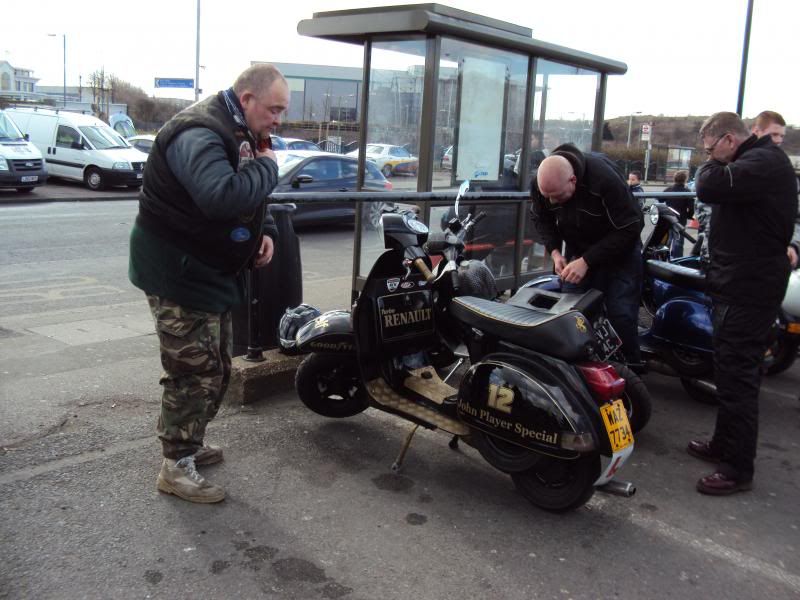 Then 'trouble' turned up!!!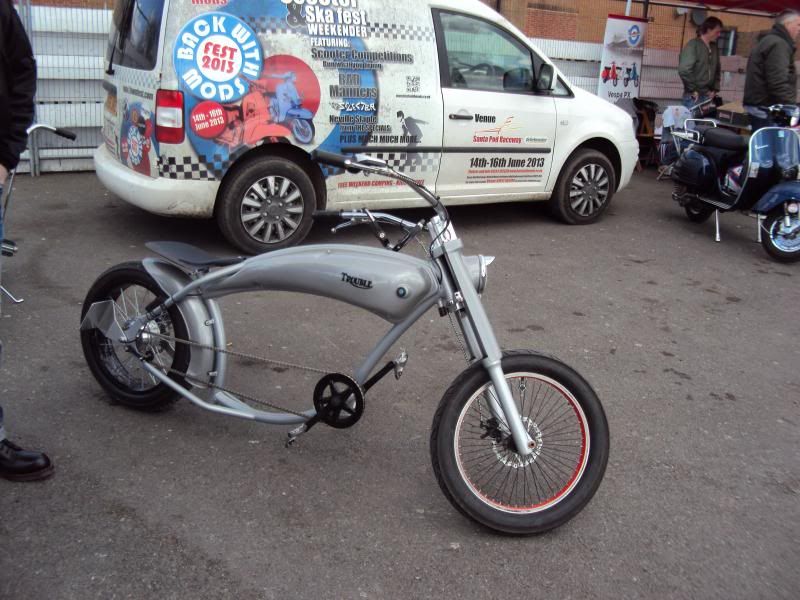 Couldn't decide what paint colour these two were, took a few moments to realise they weren't...... it kinda works
Not an 'epic' rideout like the day before(see Jakes excellent video), but just a short blast to warm us up a bit.
Bit of a strange canal boat, but waterproof.Any ideas......oil rig lifeboat???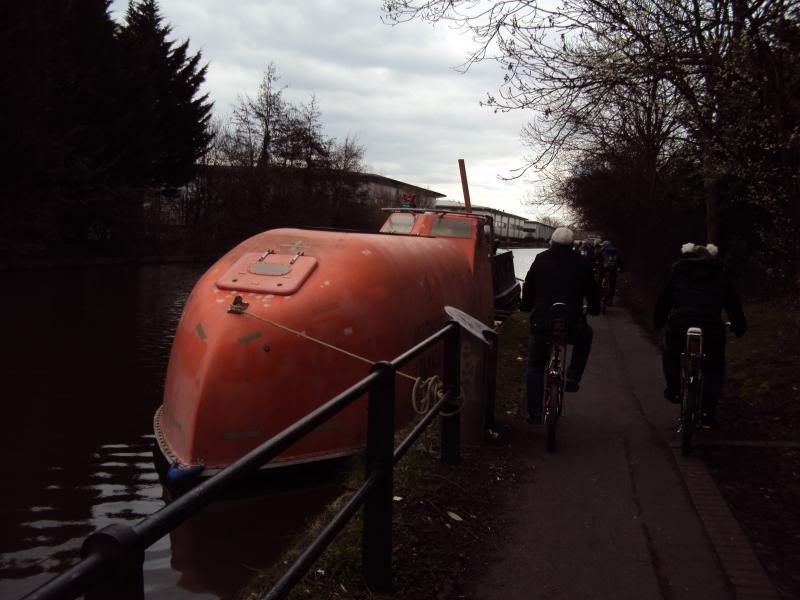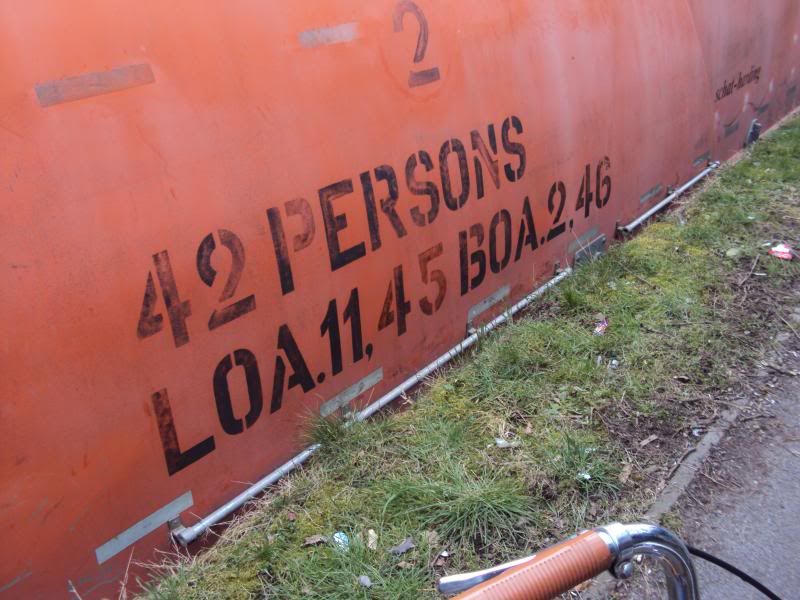 What every well dressed chopperist should be wearing......velvet and tweed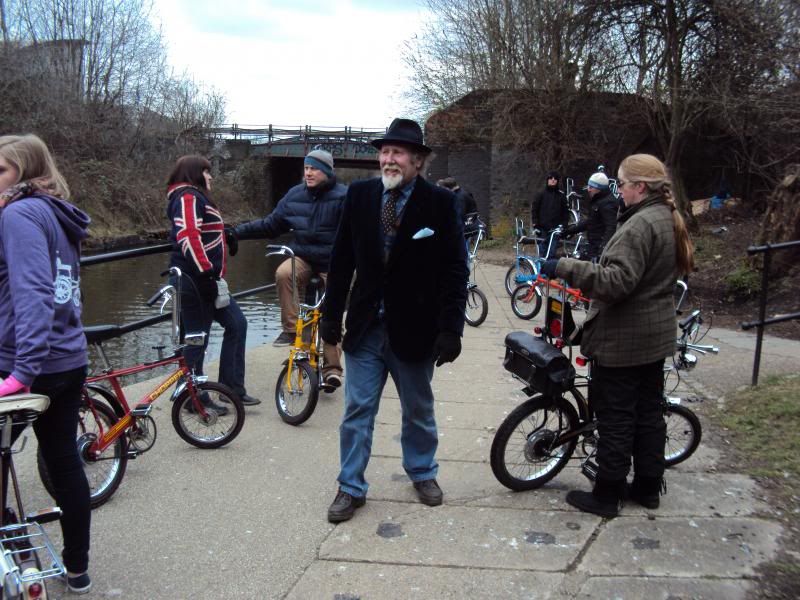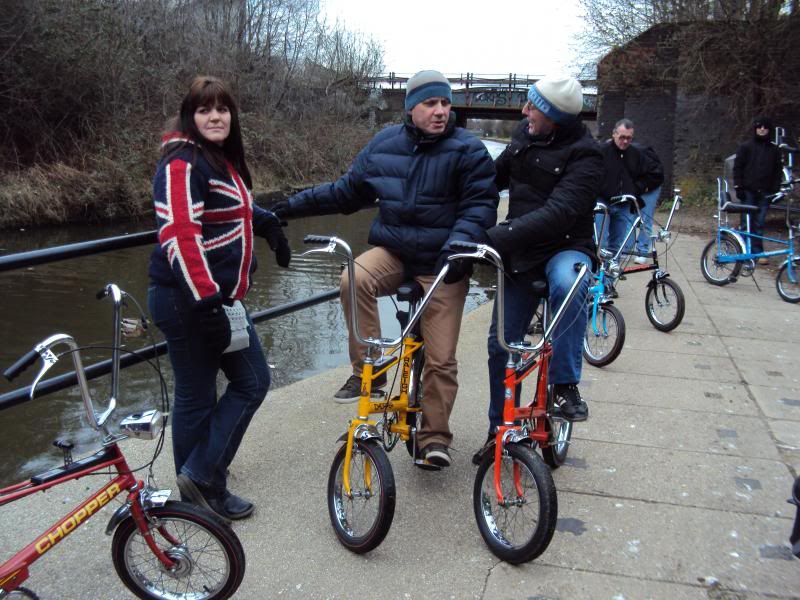 This is new take on the first pub stop of the day.....the pub was closed..
While we were stood there this guy (paddy) pulled up in his car, and asked if he could have a go on one of the bikes..........
finally found a pub that was open, but we had missed the Easter Egg hunt
Jack recieving his rosette for nicest bike,well done to Natallie on her RSW, and the young lady with the pink 5 speed, who also got prizes
Natallies' nice RSW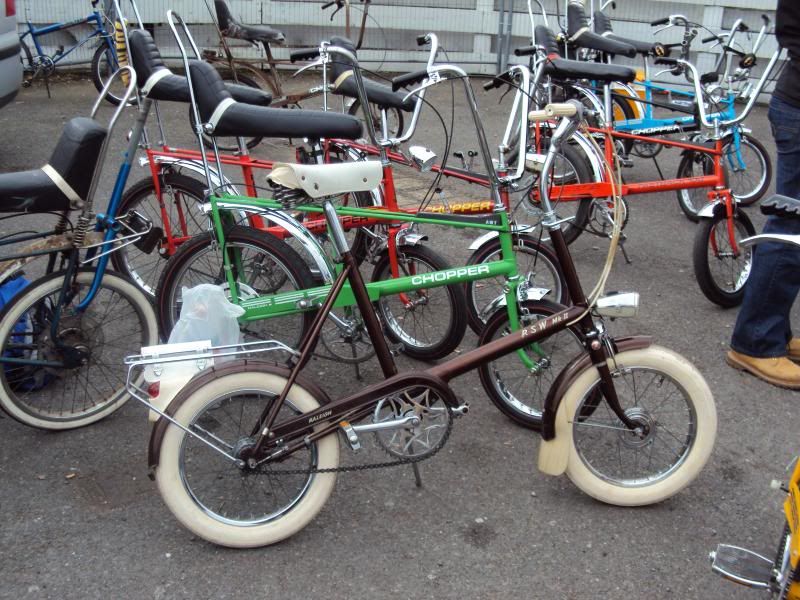 5 speed pinkie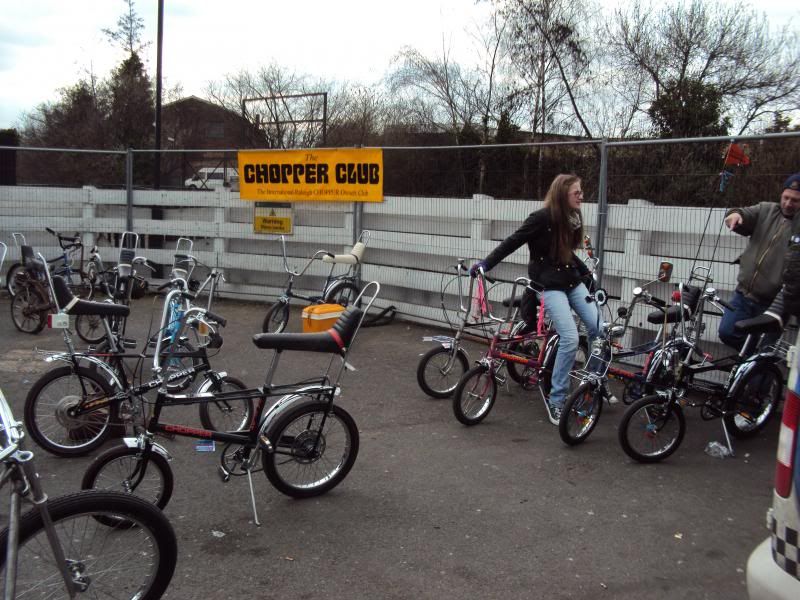 This guy arrived,a bit later in the day, he had been out the day before on the 10'til 10 epic, and brought along some of his creations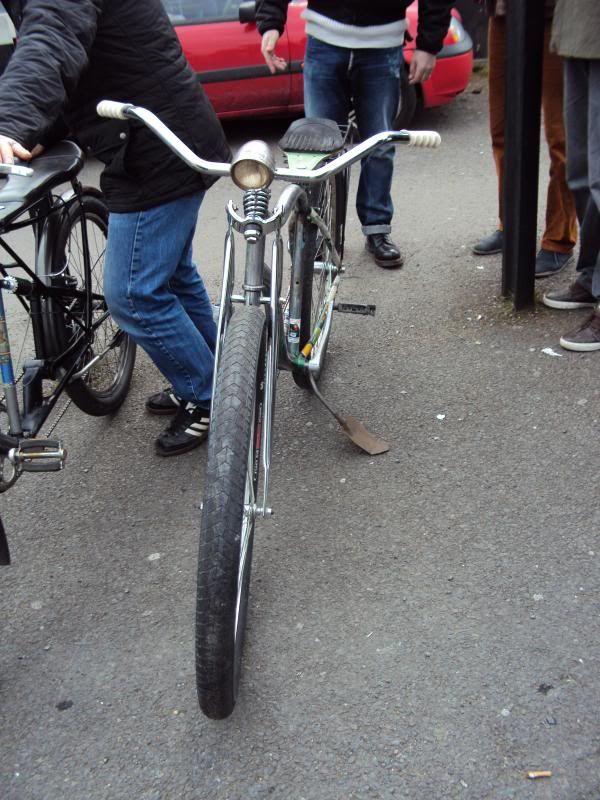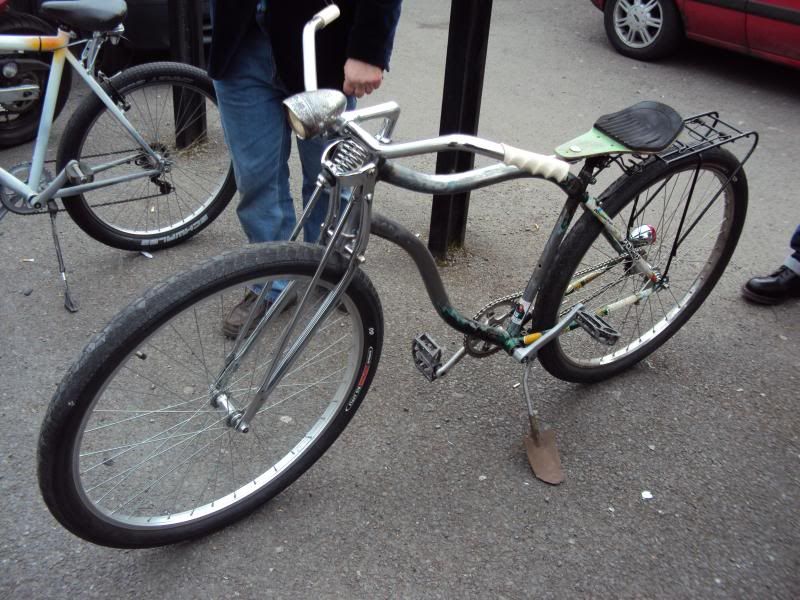 Lock up your girlies
Period bike transport... check out the reg.no. on the vespa........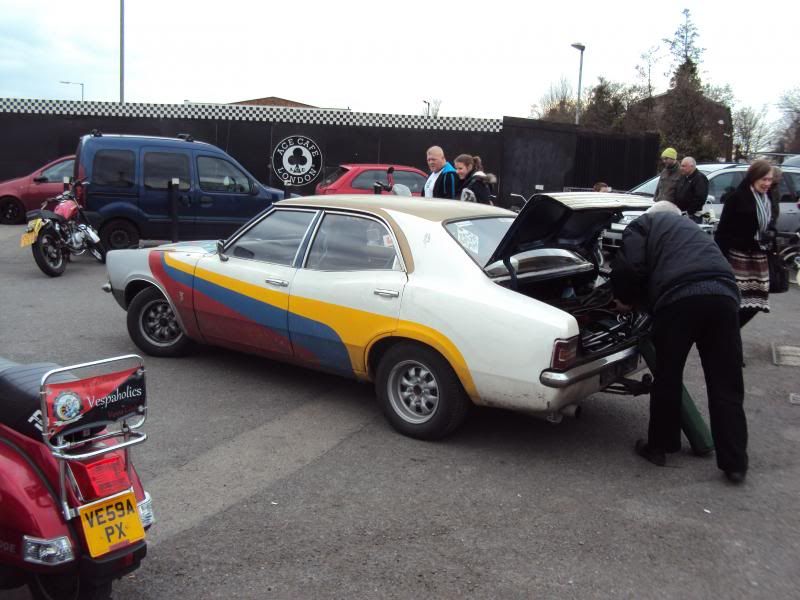 Thanks to everyone who made the effort and turned up on a cold and chilly day, (not like last year, when we got sunburnt).
Every year we say thats the last one, but I think we have become a fixture on the Ace Cafes' calender, so see you next year.