As I have been working hard all day today getting the new southport SE up to scratch and
also swapping bits between bikes, I thought I would give you guys a peek at my bike room.
There is one bike in there belonging to Ron and parts galore which you can't see as they are all boxed
up. The parts being for the new blue repaired tall frame.
First the room , then the bikes out of the room...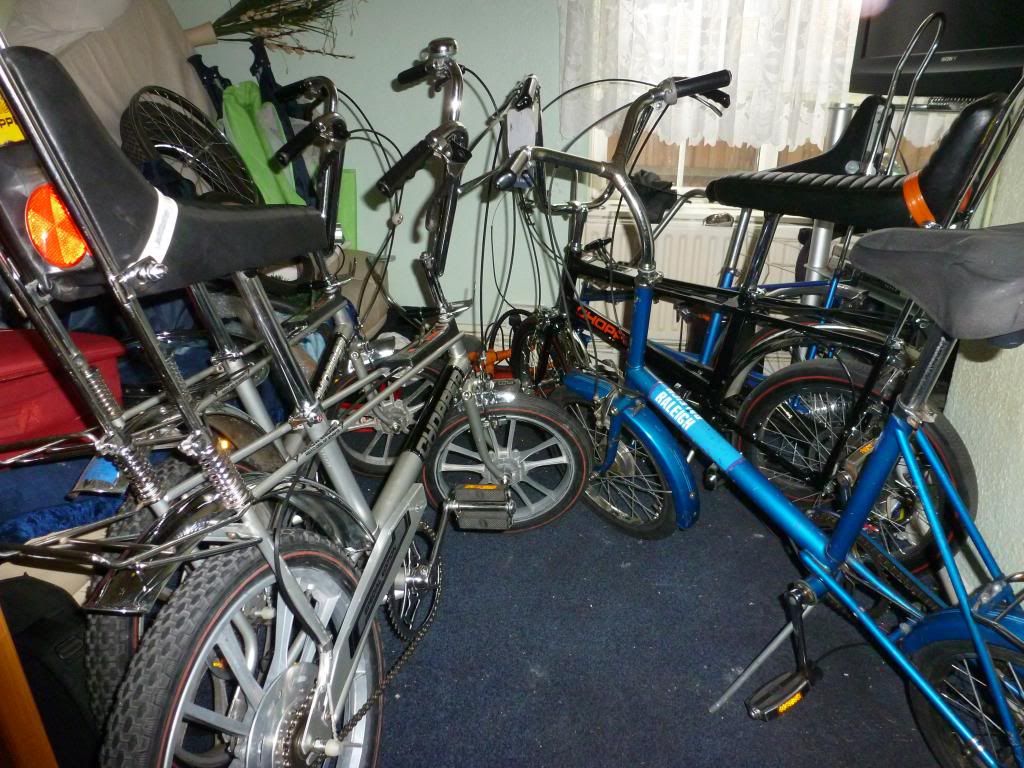 My daily rider to work and back.....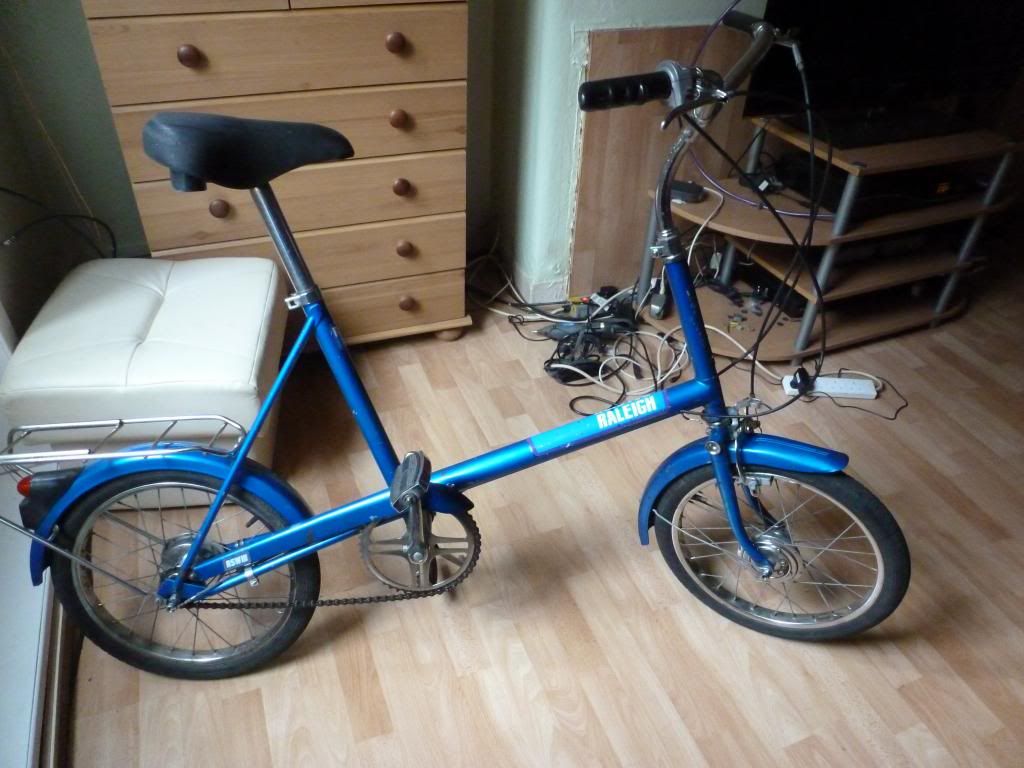 My Choppers...
From left to right, the Southport SE, The 3+2 1969 Tall Frame and the Hereford SE.
And another with just the Southport SE and the Tall Frame.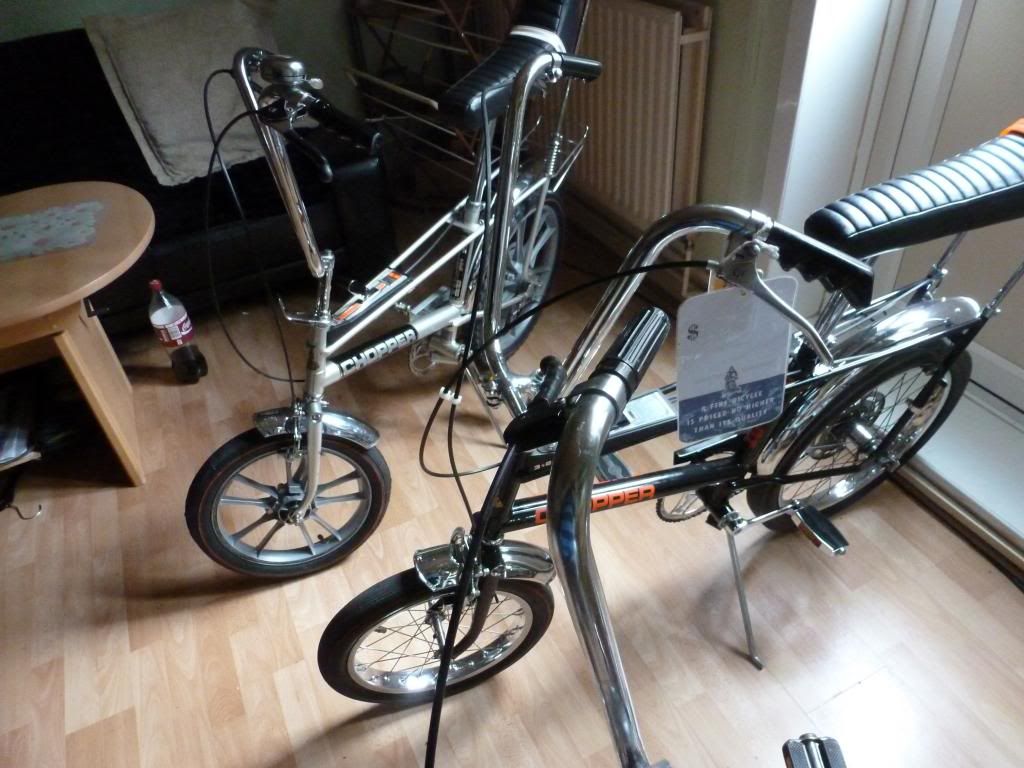 So you can see it's a pretty tight squeeze in the bike room.