After the days fun and games, it was time to get the glad rags on ready for the evenings soiree...
Upper class kings
Angie looked stunning
Natalie ready to party
Trouble ready for trouble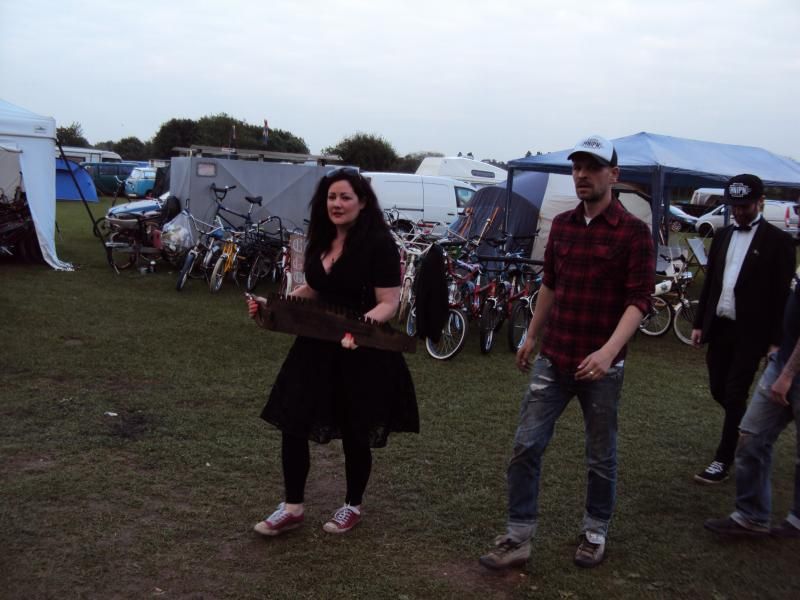 Donna rocking the country gal look
Claire looking stylish in her frock and docs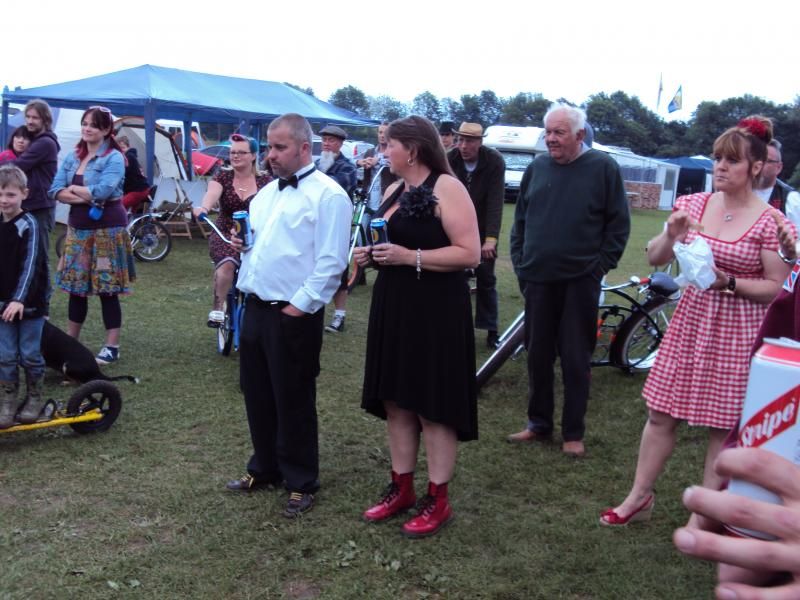 The chaps made a real effort too
Trev, Albo and Ginge
Albo and Captain Catfood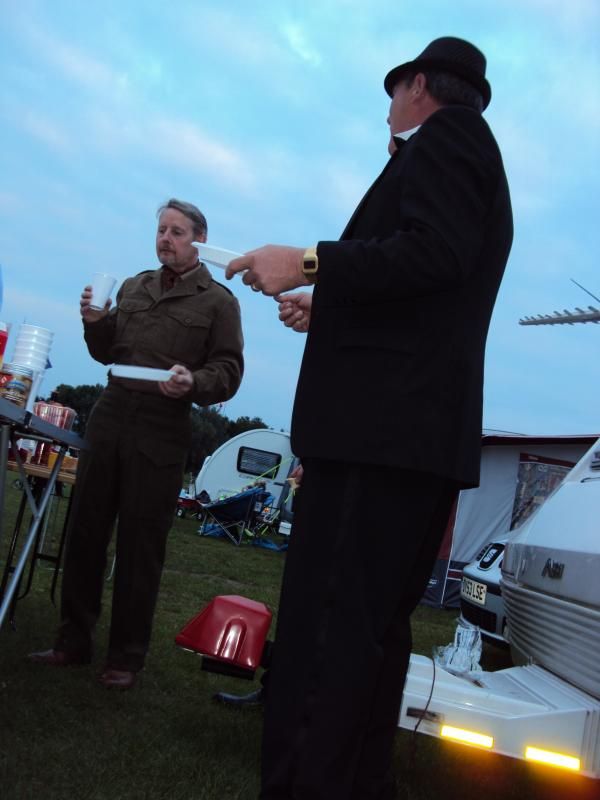 The names Bond....Jamie
JC bragging again
Laurence enjoying the cheese and wine
Julian and Marianne presented Trev with a photo history of his Billing and Chopper exploits for his 50th, it certainly was a labour of love
.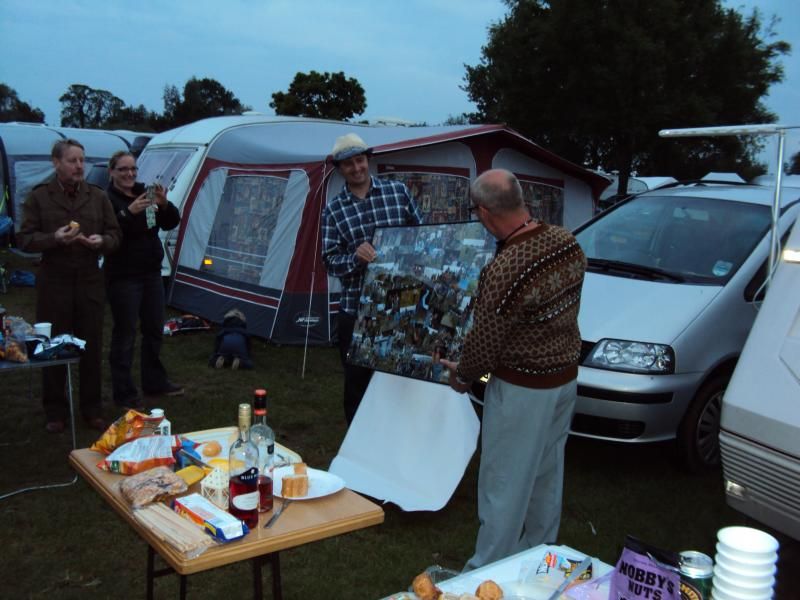 The parade of shame.......there is a video on Youtube by the same guy who did the space hopper race (link please Olly )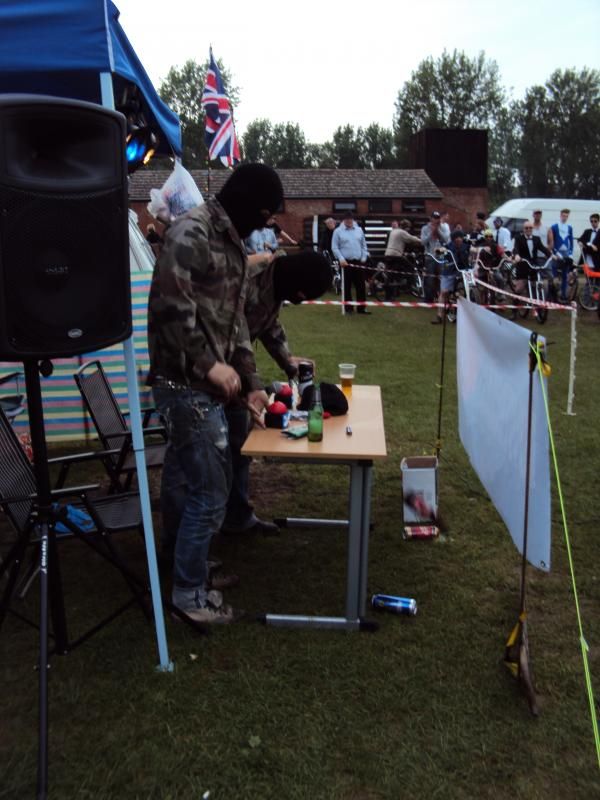 How many ladies does your bike carry
two very willing volunteers
Paul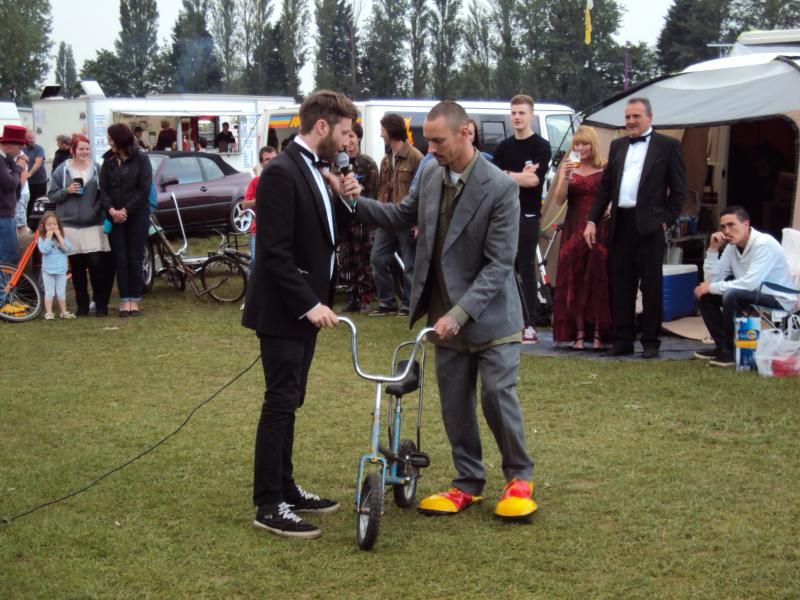 Trevs new ride, one of Ginges wonderful creations. BSA bantam Grifter
I don't think you look ridiculous Ian, despite what they say
Not again, Teresa Tornado struggling with her nuts
Olly with his real fur bike
A rare appearance by 'little john'
One of the judges throws in the towel
Billing legend 'Tall Martin' stunt rider
Don't tell them your name Pike
Parade of shame winner or should that be loser
Claires' chariot ride
The fire draws the crowd,
Saturday night is kareoake night
Well that was a load of photos, faces old and new, but without this wonderful crowd and many more I didn't snap, there just wouldn't be a Billing.
Looking forward to our next get together, see you all at Wicksteed Park 8,9,10th August.