As dawn breaks, we crawl out of bed, early start on the road by 7am. Bikes loaded the night before, ready for the 130 mile drive up to Milton Keynes.
Its been a while since we have been out on the choppers, so very excited to be meeting up with all the usual suspects
Arrived at 9.30am, about 10mins after Julian who had just driven down from York, there's a huge crowd there already and a steady flow of bikes all shapes and sizes arriving as we unload.
After all the meeting and greeting is done we set off in convoy of 70 plus bikes, into the concrete jungle that is Milton Keynes.
Soon we're out in the wilds and riding through a car boot sale, a chance for a bit of bargain hunting, but no stopping. A few admiring glances from the more astute
locals, after he nearly got run over by a herd of choppers!!
The convoy travels on, twisting like a huge snake around the lake, to the first refreshment halt of the day.
Lots of familiar faces to many to name and shame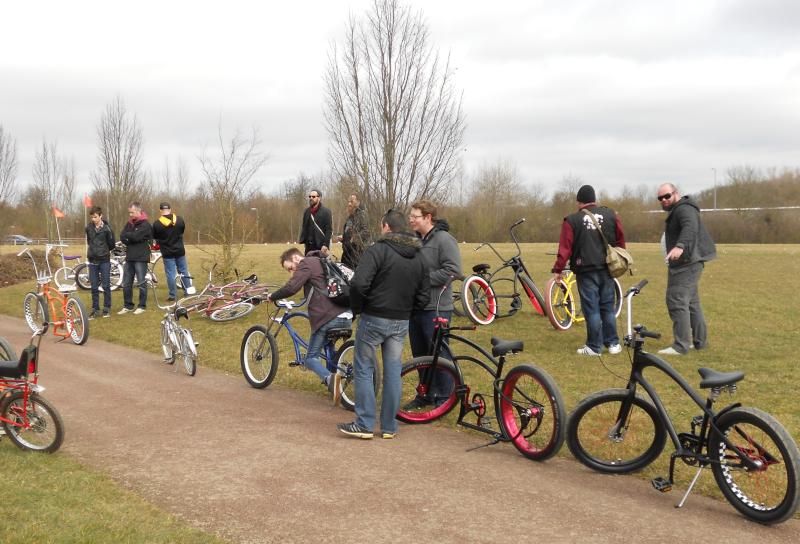 After a short delay for a puncture repair, we carry on, on traffic free, well maintained paths.
Trev dreaming of two-stoke power instead of pedal power
A short ride later and were at our next stop and a chance for a quick bite to eat, unfortunately our order took the longest to arrive, long after most had eaten, so a quick bite was very appropriate
But we did miss the worst of the shower of rain whilst we were waiting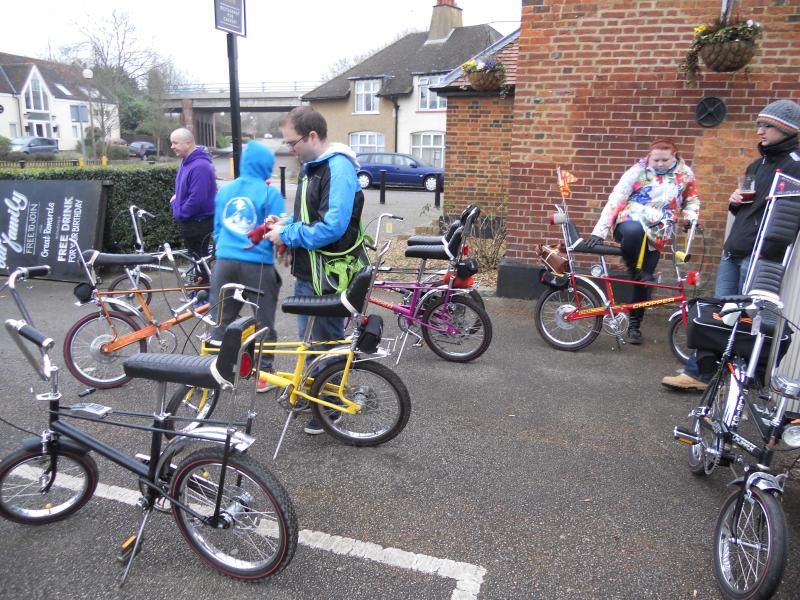 Off we set again through the woods, by the lake, through tunnels, twisting and turning as we go.
The ride out was so well marshalled with out riders front and back in constant walkie-talkie contact, so any problem at the back and we all waited.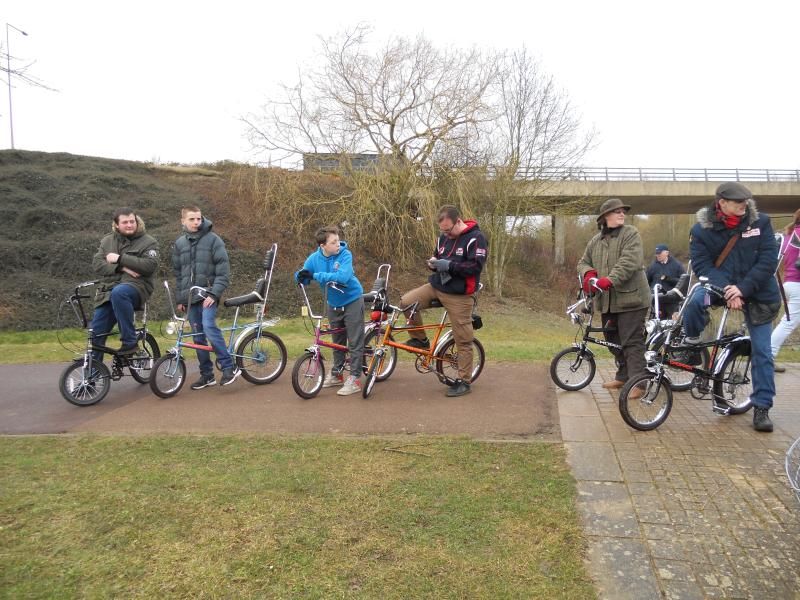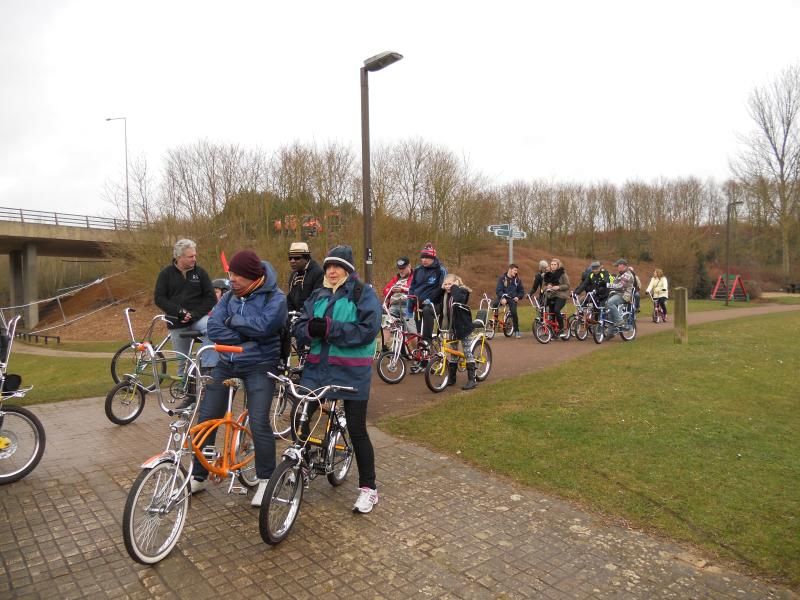 On to the next halt of the day and a visit to the infamous concrete cows and for Ken to hand out a the trophies for 'Best Bikes',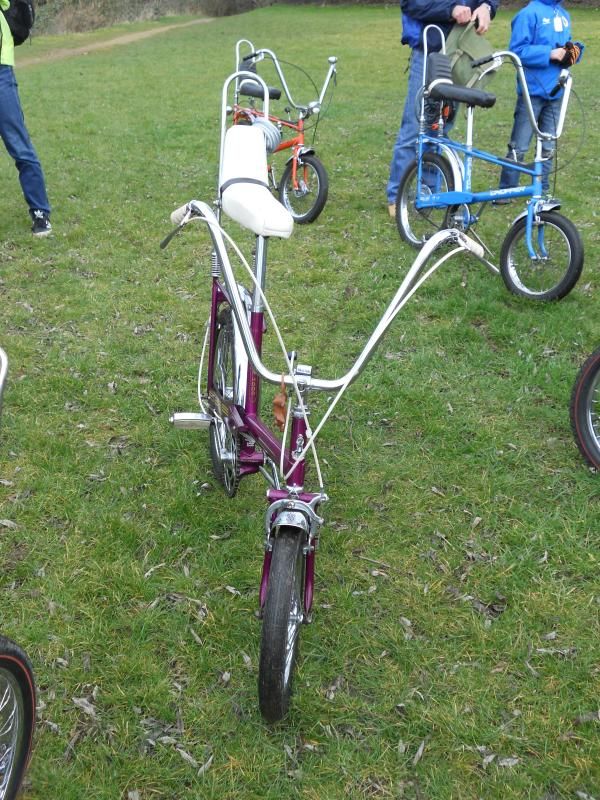 and a chance for more chatter
or keeping tight lipped
The winners line up for the photographers to take their snaps
and chance for John to rest his legs
with a little help from Dave
not sure what this cow was doing bit weird
Time for sandwiches and nibbles laid on by Ken and co.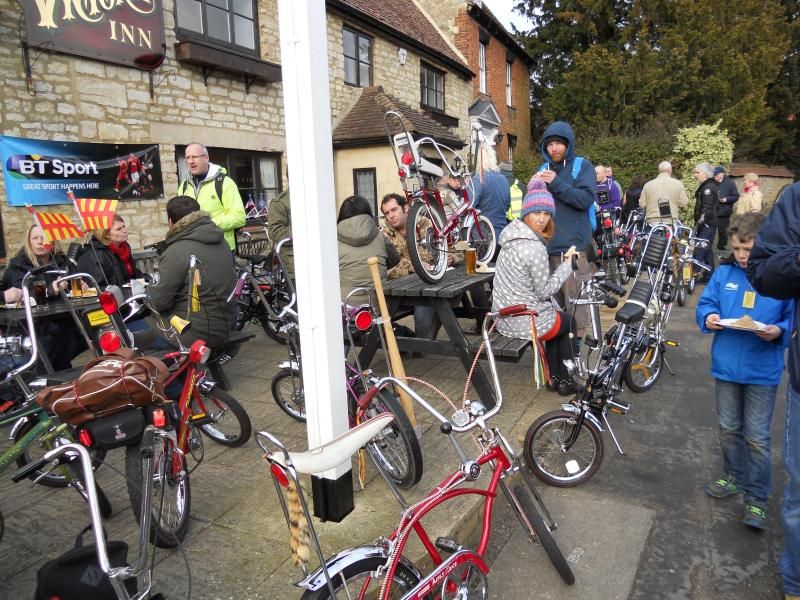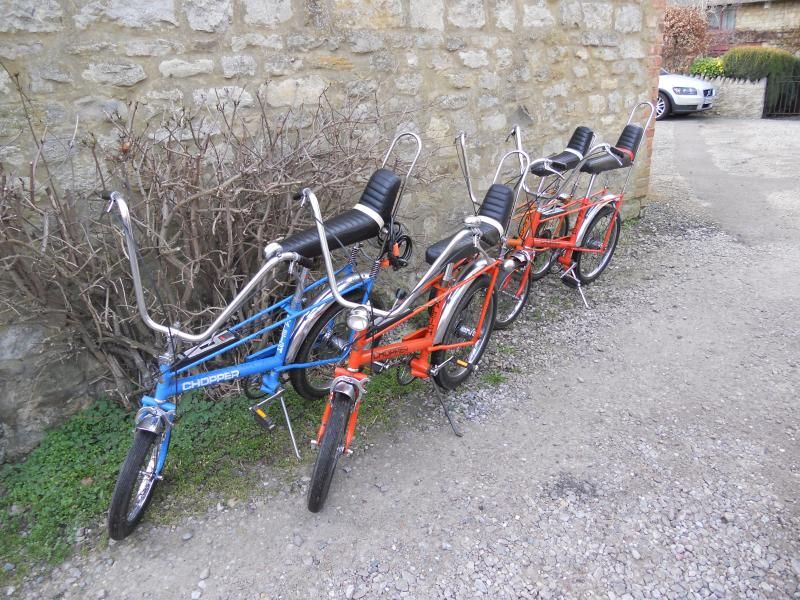 something a bit stronger for some
and finally back to the start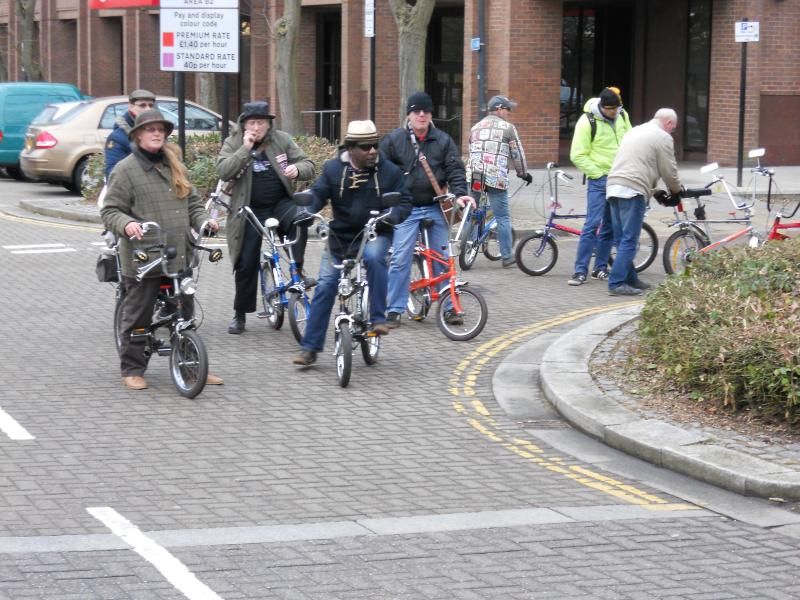 A huge thank-you to Ken, Ron and Jack and everyone who supported this event, a grand day out and worth the effort.