Had to share this one with some people who might be interested.
Went to a local car show a couple of weeks ago (Himley Hall Dudley).
While I was walking round boring my Son with tales of my old cars I came across a Capri.
Just as I said I had one exactly the same as that, I walked to the front and realised it was my old Capri!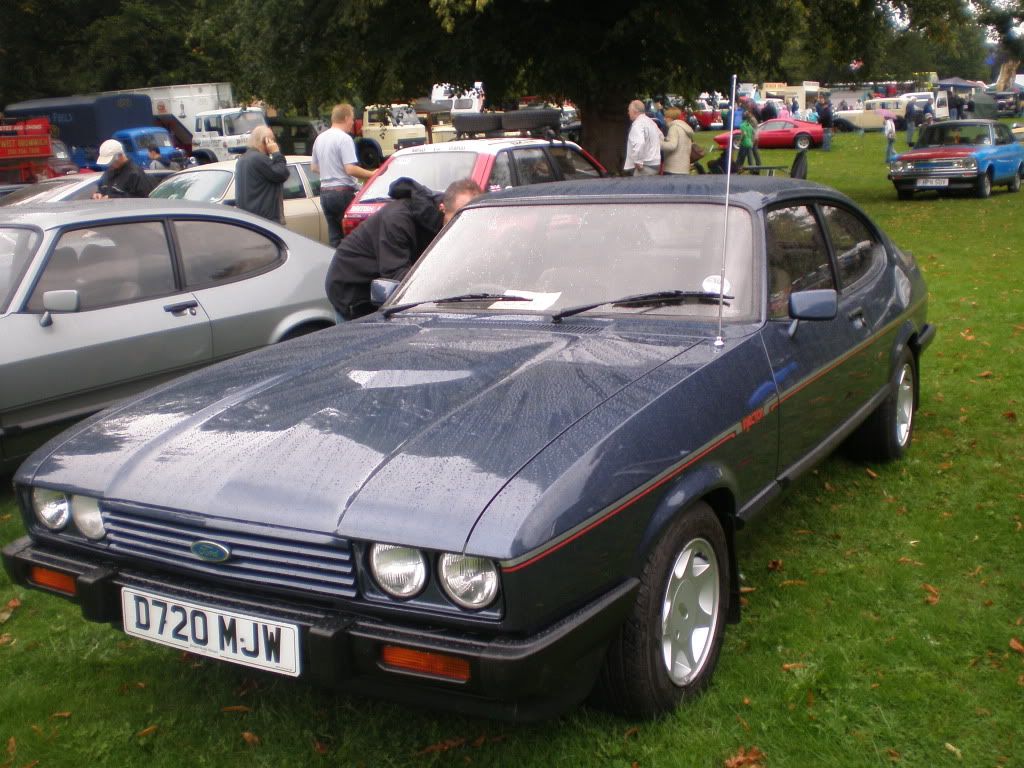 Great thing was it was in fantastic condition only having 73k miles on it and being owned by the same bloke since 1989 until he sold it to his mate a few months ago.