Thought I'd revive this ancient thread and share my experience of removing a properly stuck sissy bar in the SE.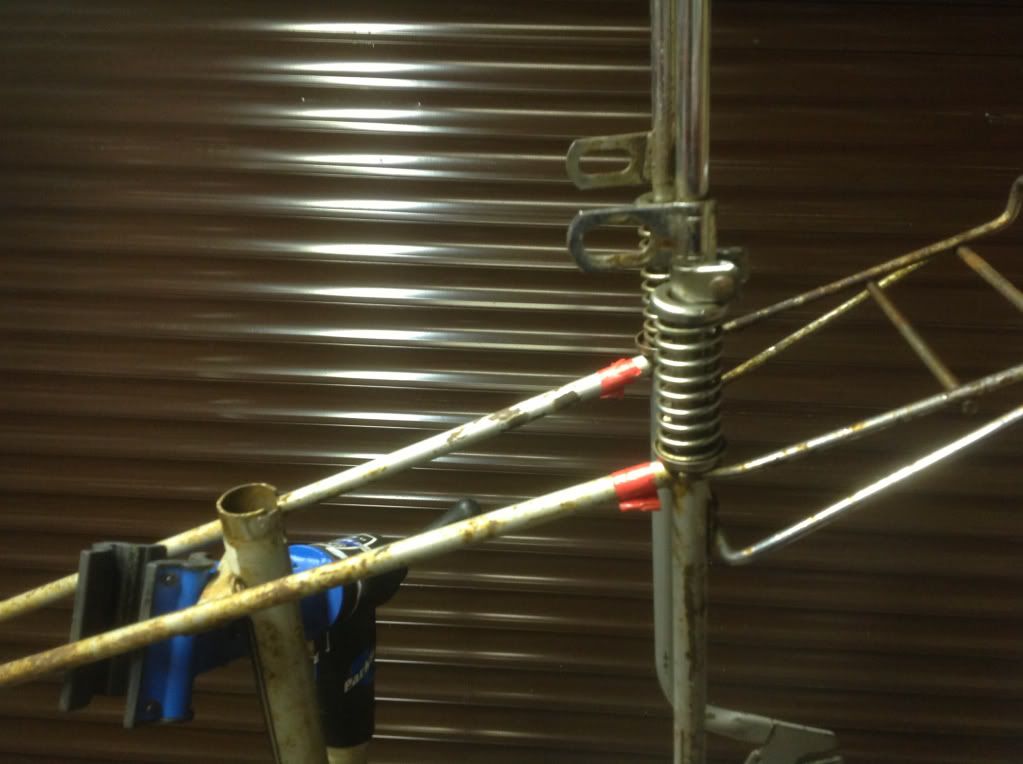 Note the electrical tape, this is part of the process. It is covering holes in the frame. Also note that the sissy had been installed at its lowest setting, with at least 7 1/2" in the frame
These holes are factory, they're there in the tubing to allow the expanded gasses within the tubes to escape when the frame is constructed (brazing).
Application of easylube through these holes allow the fluid to penetrate right where it needs to be. This sissy was so stubborn though, I decided the way forward was to tape the holes at the back and literally fill the top tubes with the lube.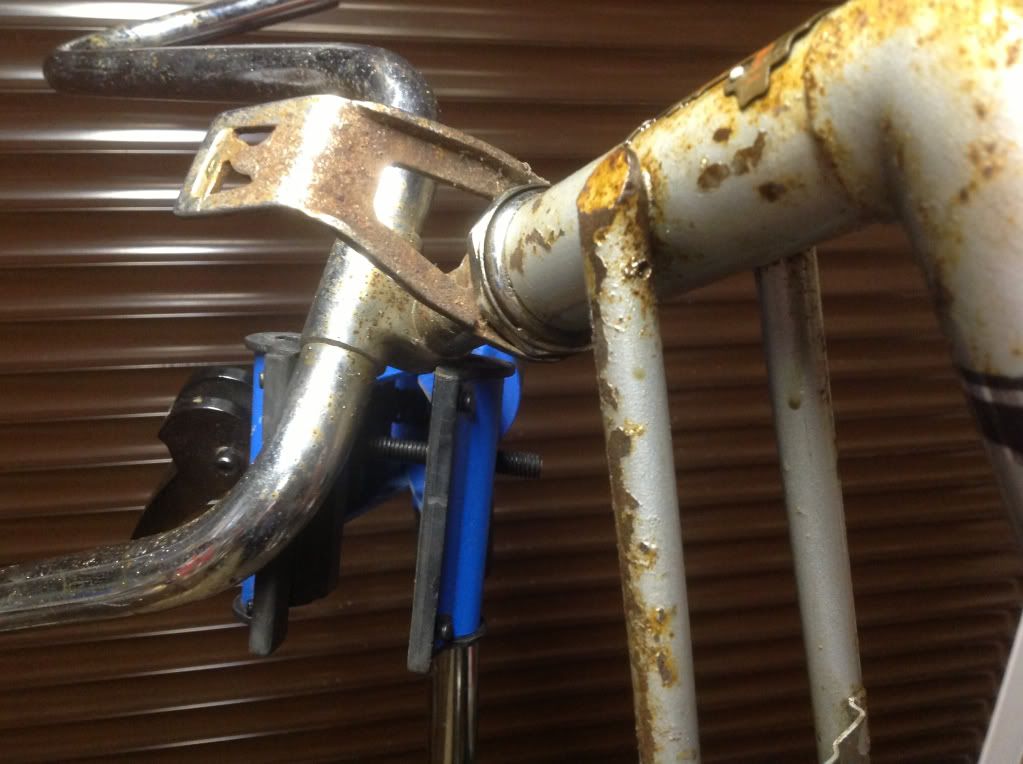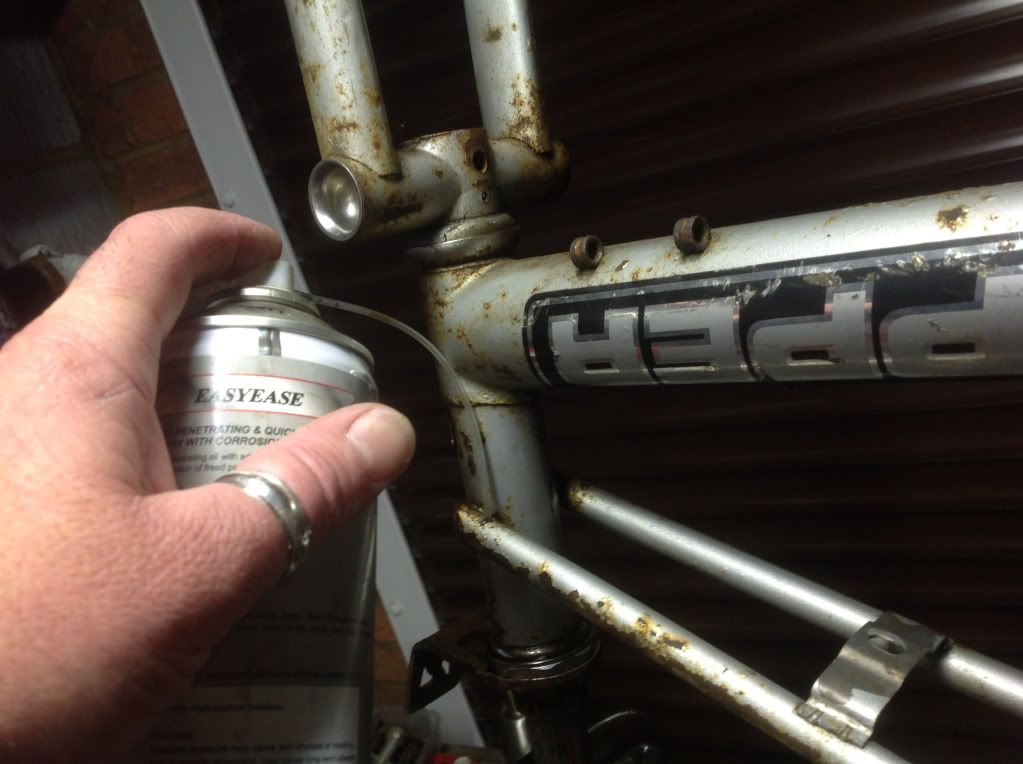 Regular applications through the holes on each tube ensured that the fluid made its way down to the interface between the sissy and the rear stays. This took place over about 3 weeks, in addition to some brute force with wood wedged between the two sides to twist and break the seal, as described above. You can employ this method without the need to sacrifice the bar, you'll get a barely perceivable movement but when it first goes with a bit of a 'crack' it's mighty satisfying. Keep working it, more easylube, bit of a tap every now and again, more easylube etc.....
And the result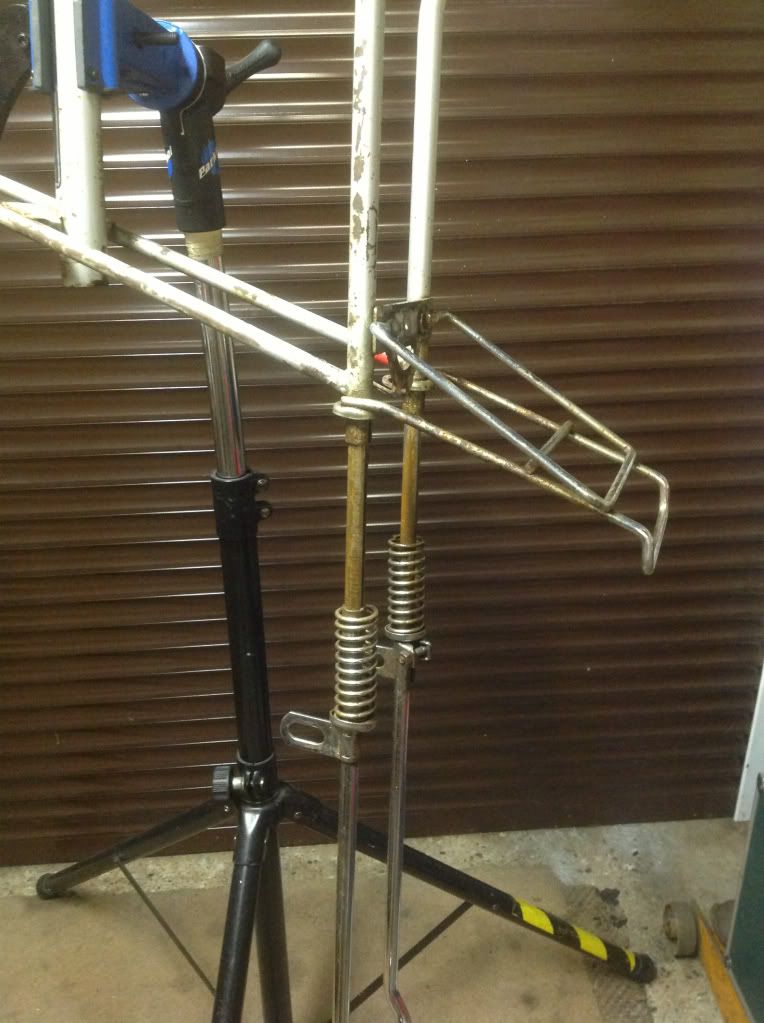 Patience, some force but not enough to deform frame or sissy - job done. No heat involved.
Beware, best not to do this on your lounge carpet though......
The stuff that leaks out of the inside of the bars when you eventually do remove it is naaaaaasty!