I think most of the members here know of my dislike of the 76/77 RaleighChopper Special Edition.
My main complaint , it has to be said , is the blandness of teh bike, the overall drab silver look of the bike doesnt exactly scream "this is something special" at you.
But we all know the bike has gained a large following , and is very sought after .
I was recently offered the bike in these photos.
Now, Im more a "mint restored" sort of guy than a "rat look" person , but something about this bike cought my eye.
The main thing was that appart from a brake cable, the bike is absolutely complete , a very rare thing on a bike this tatty . The second thing was the colour ..red rust is so much more earthy , and err ..ratty than bland silver .
So , against my better judgement I stuck my hand in my pocket and paid out good money and actually bought it .
Its in some god forsaken place called Bury st Edmonds ...christ knows how Im going to get it collected , but its paid for ,and hopefully will get ridden at Billing this year .
Here it is: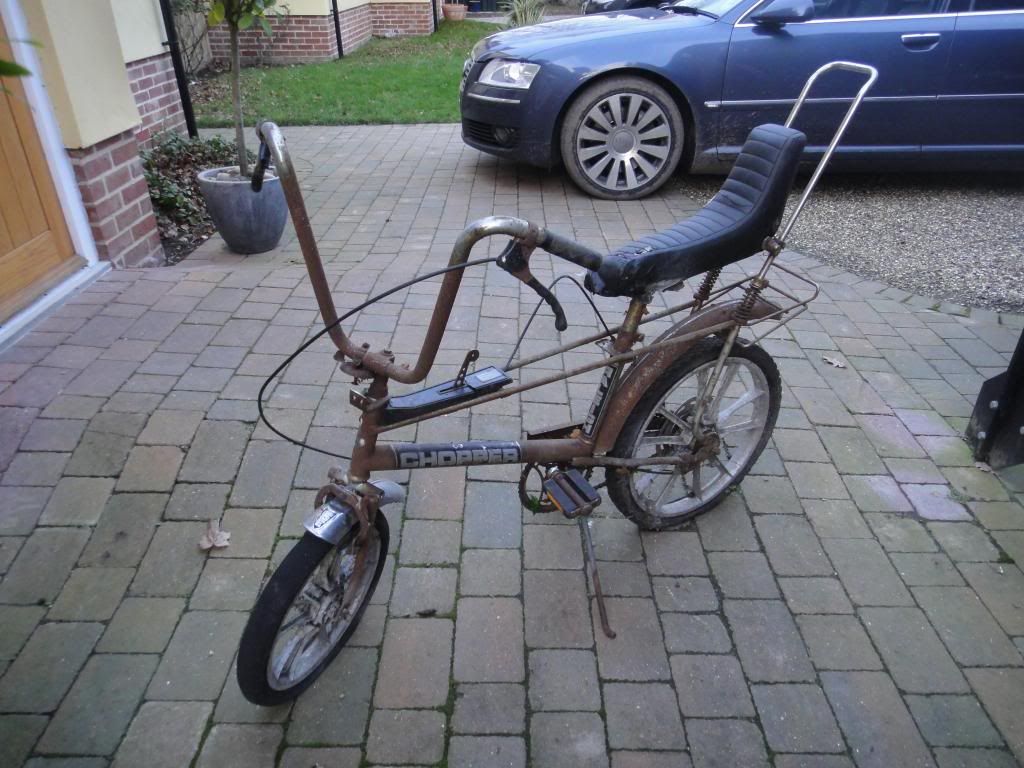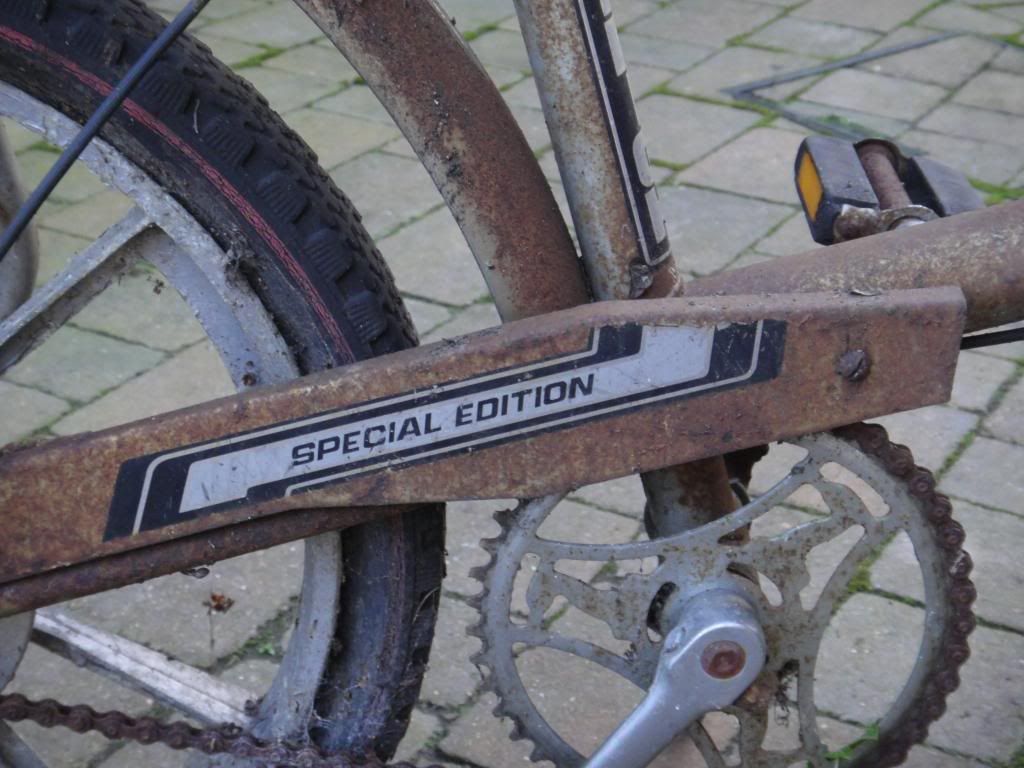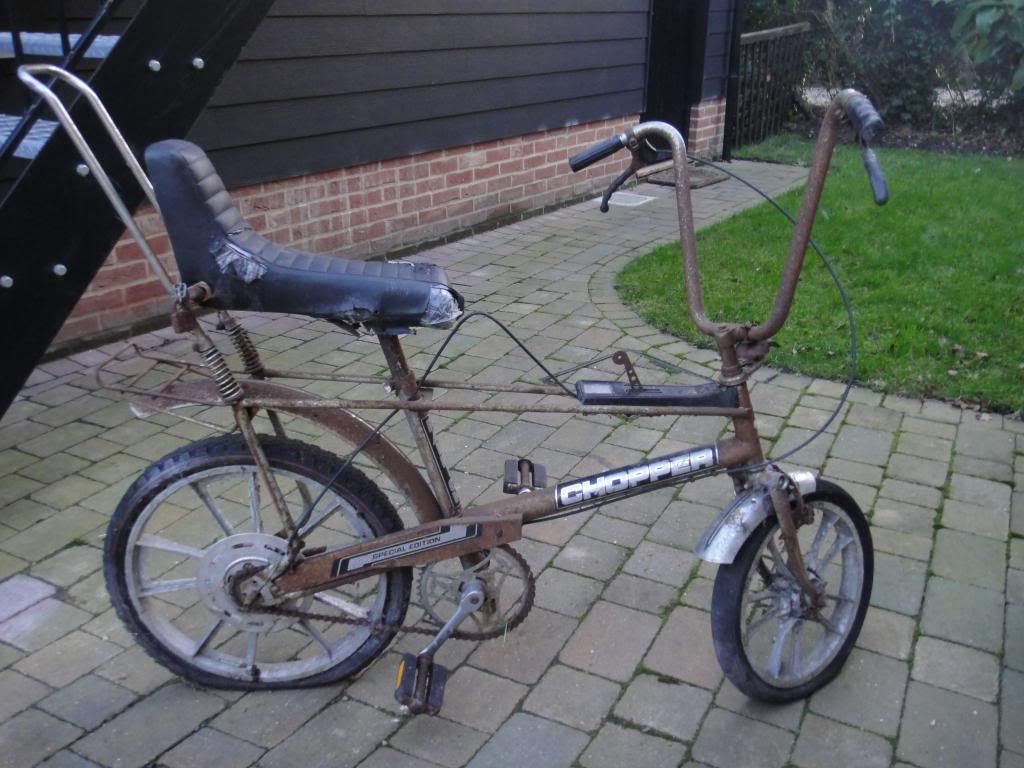 What do you think ?? Oh , and anyone got a black gear knob , used obviously , for sale ?