Much to my surprise, my wife phoned me up on Thursday to berate me. It wasn't a surprise that she was berating me, which happens all the time, it's that apparently I had inadvertently bought another Chopper SE. I use her ebay account, which sends messages to her phone. It started to make sense, and a very hazy memory of drunkenly bidding on ebay started to surface. My brother warned me in an earlier post that ebay and alcohol don't mix. Of course, being a drunk bid, I almost certainly overpaid.
To cut a long story short, I've bought a bike that I'm not sure I really need! Pictures below: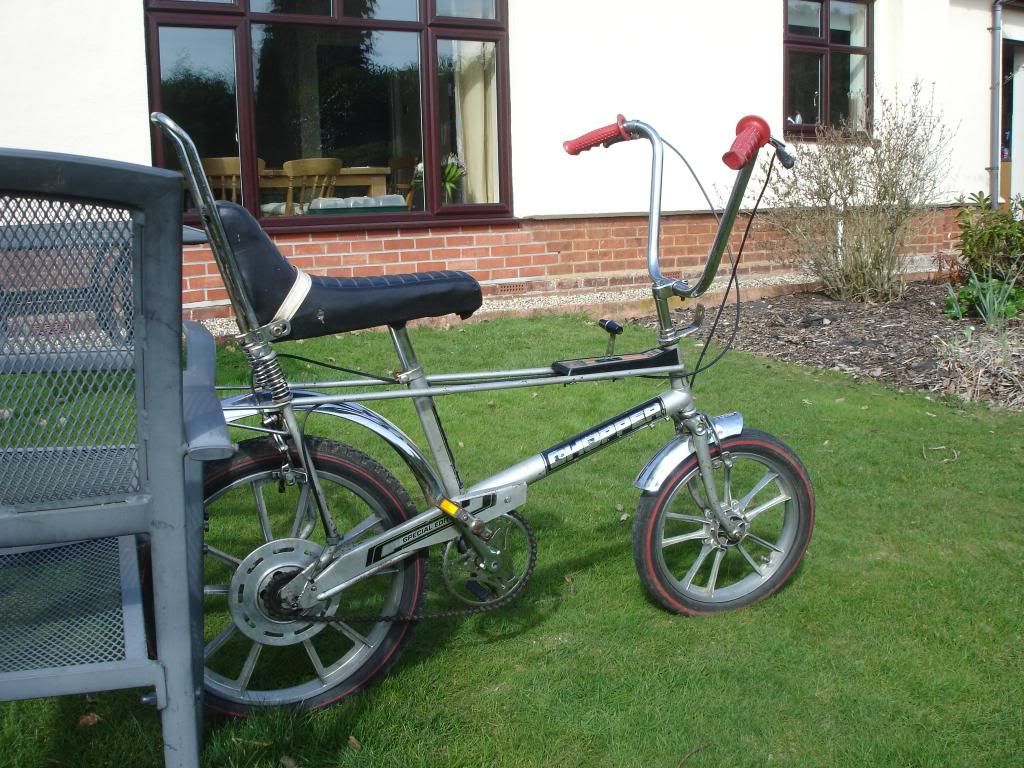 As you can see, it's incomplete: missing original handlebars, stand, left pedal, a few R nuts and rear brake cable; although, it was clearly the rare '3-brake model' which has calipers front and rear as well as the rear drum!
After some sage counsel from JC, I think I've got five options:
1.) Sell it as it is. I would accept £621 (£50 less than I paid) and will deliver FOC within 150 miles of Ipswich. This would be done to teach myself a lesson. No offers, btw.
2.) Buy reasonable standard bits from JC to replace what is missing, then sell it for £621 plus cost of parts, with free delivery
3.) Put it in a cupboard and worry about it in a few years
4.) Completely restore it
5.) Take the best bits off my prismatic daily-rider, such as the seat, give it a good clean, and get other replacement parts from JC, and use it as my daily rider (selling the prismatic)
I think my order of preference from the above would be: 5,1, 2, 3, 4.
Anyway, off to the beach with the wife and kids - so I'll worry about it on Monday.